A few weeks ago I read Sophie Kinsella's new (possibly? I'm out of the loop) book, Twenties Girl. It was a cute story. I'm sure there was a moral in there or something, but all it taught me was that I really wanted a long, flapper-style necklace.
So I hit Etsy, because y'know, that's what I do. I don't actually go to stores anymore.
And anyway, it was 11:30 at night.
I found lots of lovely necklaces but chose this one from Ropes of Pearls: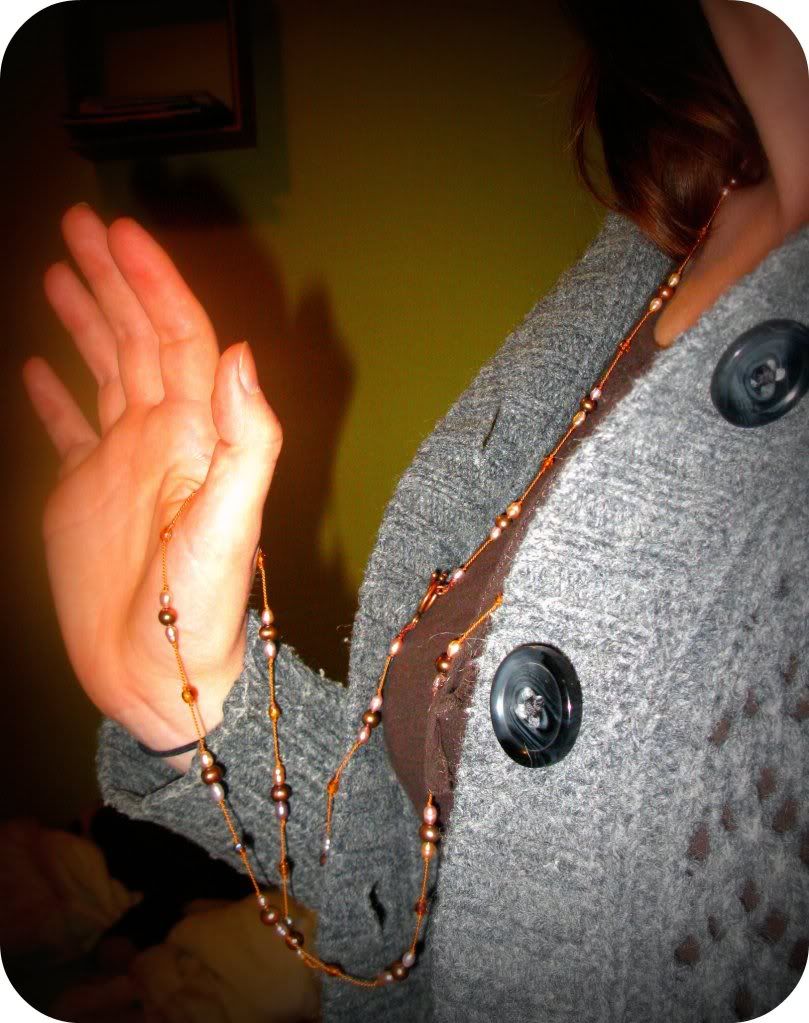 I adore it. I wear it at its full length and toy with it in (what I presume) is an endearingly quirky manner. (In reality it probably just annoys the crap out of people, but shut up. I'm a flapper.) The pearls are maybe a little small for the full "flapper" effect, but that's okay, that just means I need to get another one, and wear them both.
Anyway, in addition to my lovely necklace, Jenifer from Ropes of Pearls sent me these cute little earrings as a bonus. Except I don't wear earrings.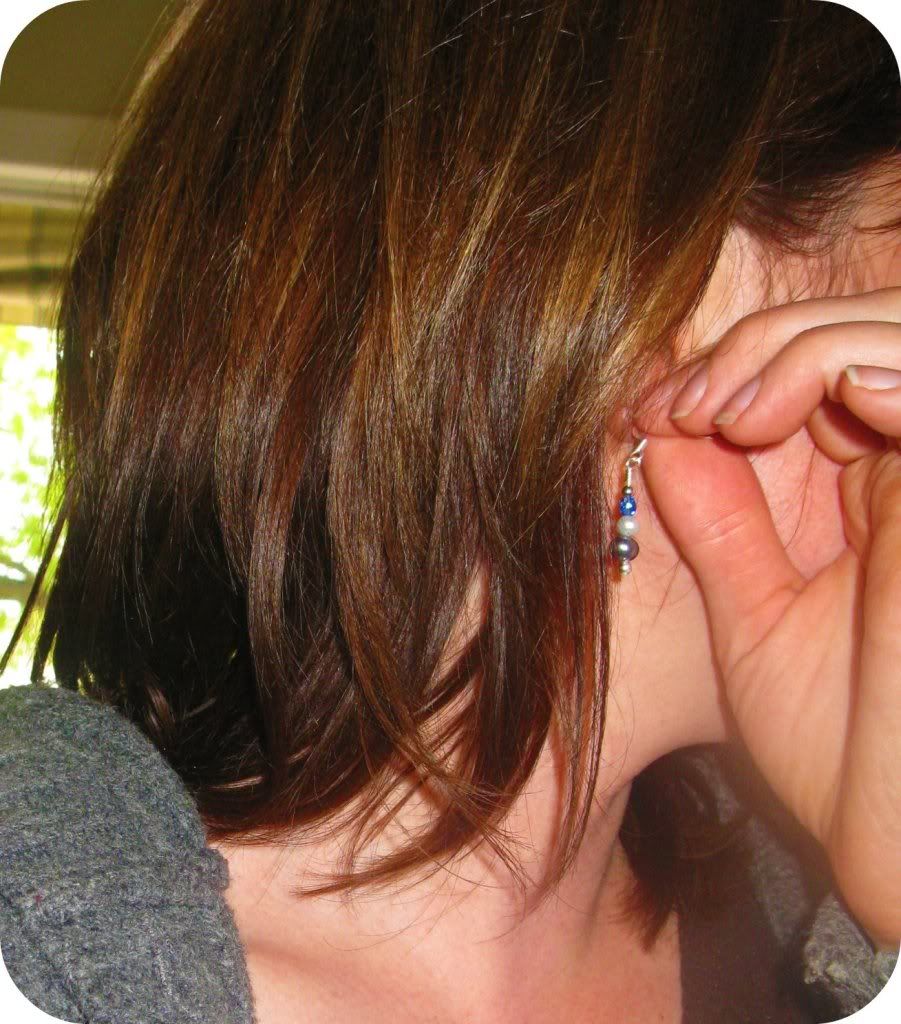 Do you guys wear earrings?
(If you do, go on over to Ropes of Pearls' Etsy shop and check it out. And then leave me a comment telling me one thing you'd like, which is kind of silly, because what I'll be sending to one person is these earrings, duh. I think it's to prove you went over there, or something. Obviously I'm not really clear on the giveaway formula. I just thought someone might like these earrings.)
(You know what? Just leave me a comment telling me if you'd like the earrings. And maybe mention how many times you think I said the word earrings. And then I'll pick someone, based on who I think is coolest something random, like which piece of paper the dog sniffed first.)
(Shut up, I'm totally a professional.)