I spend a lot of time online. So I do a lot of shopping there, too, because I almost never have time to just go out and browse actual SHOPS.
(Except today. But apparently one cheque cleared and the one I deposited didn't, so I got to endure pitying looks instead from 19-year-old Old Navy employees as my debit card got declined. Twice. Y'know, there's probably a reason I mostly shop online.)
(Those clothes were really cute, too. Even if the jeans were a size 12 and I've never been a size 12 in my fucking life, thankyouverymuch, menopausal hormone thingies.)
(I'm kind of depressed now. What was my point again?)
ANYWAY. Online shopping. I love shopping online, and I especially love the second part of the process - getting stuff in the mail. It's like a secondary shopping rush that you don't get at the till at Old Navy especially when you don't actually get to buy anything. I really need to let this go.
I got these armwarmers a little while ago, from the lovely Lisa's etsy shop, So So Belle Boutique. She custom made them for me, and threw in a super cute coffee sleeve, too. Possibly I'm a little old to be rockin' the armwarmer look, but I don't care, they're hawt. Rock n' Roll with just enough Pretty.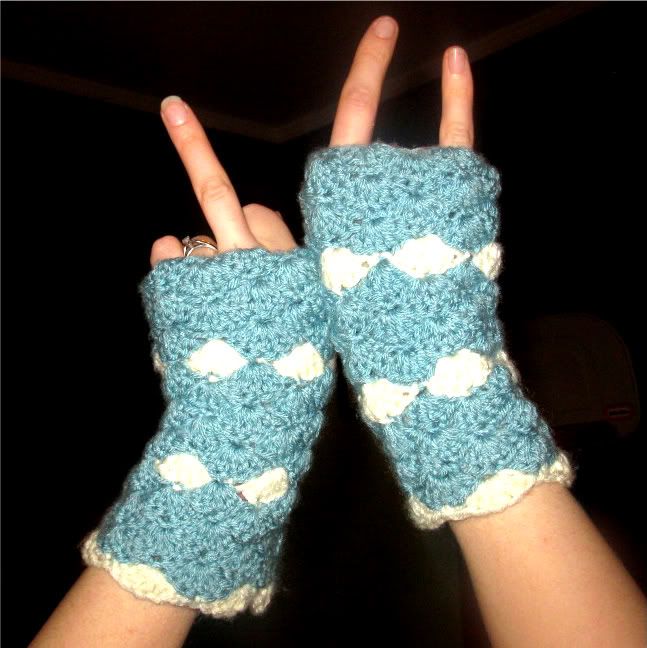 So, go! Shop! And then tune in again and I'll post a necklace, or possibly a book. Maybe some kind of footwear? I don't know, I can never remember what I ordered.