Remember the online game, Faunasphere, that I posted about a while ago? Well I'm still playing it. Because it's still totally addictive. Really, what other game gives you goals like "Breed an all-white 'Hugger'"?
Okay, so the one I bred had 7 eyeballs and homicidal tendencies. Whatever, it met the criteria.
Because I like to push my addictions on other people, Jenny from Big Fish Games has given me 10 beta accounts to give to you guys! She even pre-made them with cute and cool screen names. Which, trust me, is preferable to having ME choose your screen name. You just wouldn't get any respect with a label floating over your head that said "Flaccidophalus" or "Princess Pherschnoogenfailure".
Trust me on that one.
So let me know if you want to play via comment or email, and I'll hook you up!
And, because so many of you asked (well, there was that one person, shut up), the recipe for 5 Minute Microwave Chocolate Cake in a Mug:
5 MINUTE CHOCOLATE MUG CAKE
4 tablespoons flour
4 tablespoons sugar
2 tablespoons cocoa
1 egg
3 tablespoons milk
3 tablespoons oil
3 tablespoons chocolate chips (optional)
A small splash of vanilla extract
1 large coffee mug (MicroSafe)
Add dry ingredients to mug, and mix well. Add the egg and mix thoroughly.
Pour in the milk and oil and mix well..
Add the chocolate chips (if using) and vanilla extract, and mix again.
Put your mug in the microwave and cook for 3 minutes at 1000 watts.
The cake will rise over the top of the mug, but don't be alarmed!
Allow to cool a little, and tip out onto a plate if desired.
EAT ! (this can serve 2 if you want to feel slightly more virtuous)*.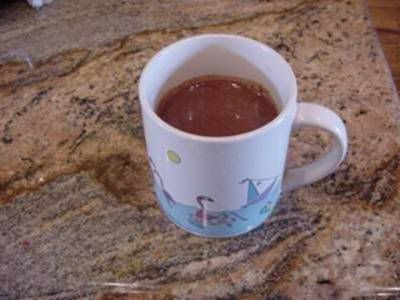 Let me know how that goes, since I am microwave-free myself. And that is all I have for you today. I think next week there's a book giveaway, or something. I don't know, I'll have to check with my people.**
*You're making chocolate cake in five minutes in your microwave. Just go for broke, yo.
**I'm just fucking with you. I don't have people. I used to, but I didn't feed them and they died.