And you totally won't get arrested for it this time, either.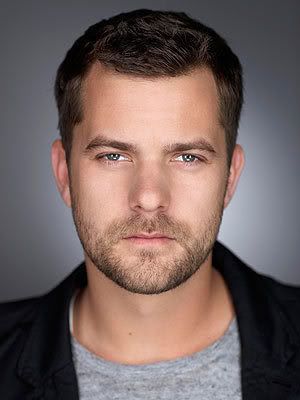 If you're in the Toronto area, (or can get there by Monday), on Monday Joshua will be doing a one-day tour of Toronto, to celebrate the launch of Canada's first Android-powered smartphones from Rogers Wireless (I'll be honest, "android-powered" kind of freaks me out. It's just another indicator of the eventual robot takeover. But I'm distracted enough by hawtness to not make a big deal out of it). He'll make several secret stops around the city.
He may or may not be dressed as a ninja.
Stalkers Fans who spot Joshua (Mr. Jackson if you're nasty - and I bet he wants you to be) around Toronto will have an opportunity to win prizes including Rogers phones and Rogers gift cards, plus a chance to win a grand prize high-seas Caribbean adventure for two valued at $4,000.
(If you win it, you HAVE to take me. And Joshua. Actually, you're expendable)
He's going to blog clues & pics as to where you can track him down and force him to father your unbearably cute children meet him. Check Rogers Revolution for more info.
Go. Hunt.
I have to go check on cheap flights to Toronto now.