Some of you may remember last week how I was whining about my blog direction and meaning in life, and whether or not you all liked me REALLY and whether you'd continue to like me if I sold out reviewed a few products.
I know, it was pathetic.
But - luckily for me! - other people are way more proactive. Sherendipity was facing the same blogging malaise and rather than bemoaning her circumstances, she set about launching what is going to be the coolest review & giveaway site out there. And she was generous enough to let me and Michelle tag along.
There may have been, um, "favors" promised. I can't say.
Anyway, we're calling it Connoisseur du Jour, which means I'm going to have to remember how to spell connoisseur*, and we're kicking off the launch with a great giveaway of Mr. Clean products!
Yeah, okay, it's cleaning products. Good thing Sher posted that one huh? But you know you use them anyway, so why not get them for free? Check it out and follow us on Blogger and Twitter for future hilarity and free shit!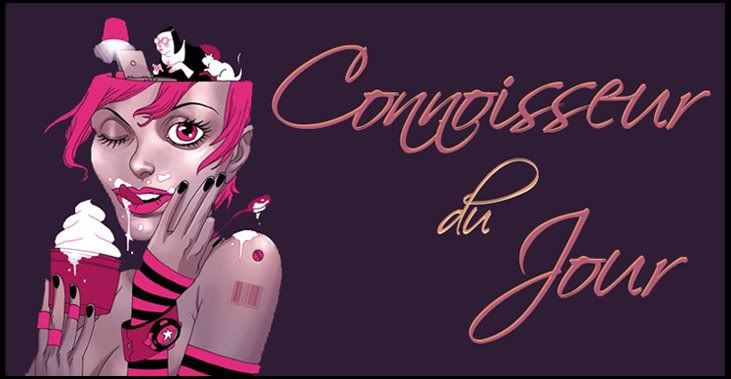 *I'm a bad Canadian. I can't speak french.